Hello! We are the Barcrew/ Barplough!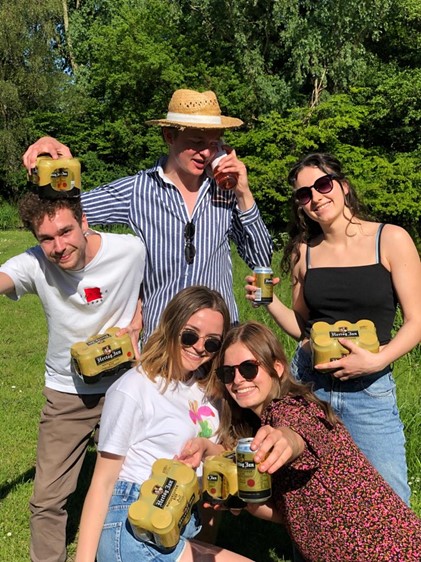 From left to right, and top to bottom: Thomas, Joram, Aafke, Shanna and Renske
We will be responsible for all your liquid beverages during the introcamp! We will make sure you stay hydrated 24/7 (because the bar is open 24/7). Coincidentally, we are also all part of the Alcoholaat, which is the barcommittee of Gyrinus natans, meaning we will draft your beers perfectly each time (of course we'll also serve you wine and non- alcoholic drinks). During the time of writing, we did not have our 'five- way date' yet, but we will make some predictions of what will happen. If our predictions are right, we will announce this on the busride to introcamp, and the person in question has to chug a beer.
– Renske will fall asleep before the end of our date
– Thomas will make out in a place where it's not allowed
– Joram will fall off some elevated platform
– Shanna will bust her knees open
– Aafke will mess up her shotgun
So don't hesitate and have a chat with us, as long as you order a beer!